This app is a passion project that I created to better my prototyping and design thinking skills. I saw a need for a horoscope app that had a clean and simple user interface while maintaining the important elements that make horoscopes app fun to use.
UI Design

User Research

Product Design


I began this project by researching top-performing horoscope apps and looking at their bad reviews. These reviews helped me understand what issues users had with the apps. I compiled research and used it as fuel to make certain design decisions for my app.
The second thing I did was to ideate with paper prototypes. That helped me go through a lot of design ideas and quickly find the right ones to keep. I began to think about the layout of elements on the screen and app navigation. The user was always at the forefront of my mind when going through this process. Each screen of the app was sketched out and it served as a great reference document for when I created the designs on the computer. This is a crucial step to get to a great end result.
Next, I began to create high-fidelity mocks for the app. This was a fun step for me because I turned the paper prototypes into digital mockups. I introduced a color scheme and a simple user interface that would resonate with the audience of the app. Each screen was designed with the user in mind. I wanted the design to get out of the way to allow users to enjoy the content of the app.
The last step was to create the prototype for the app. This was a tedious process because I had to link multiple screens together in order to create a smooth experience. I put myself in the mind of the user and it helped me make decisions to enhance the user flow. I was very pleased with the end result of the prototype and it made me appreciate each step of the process even more.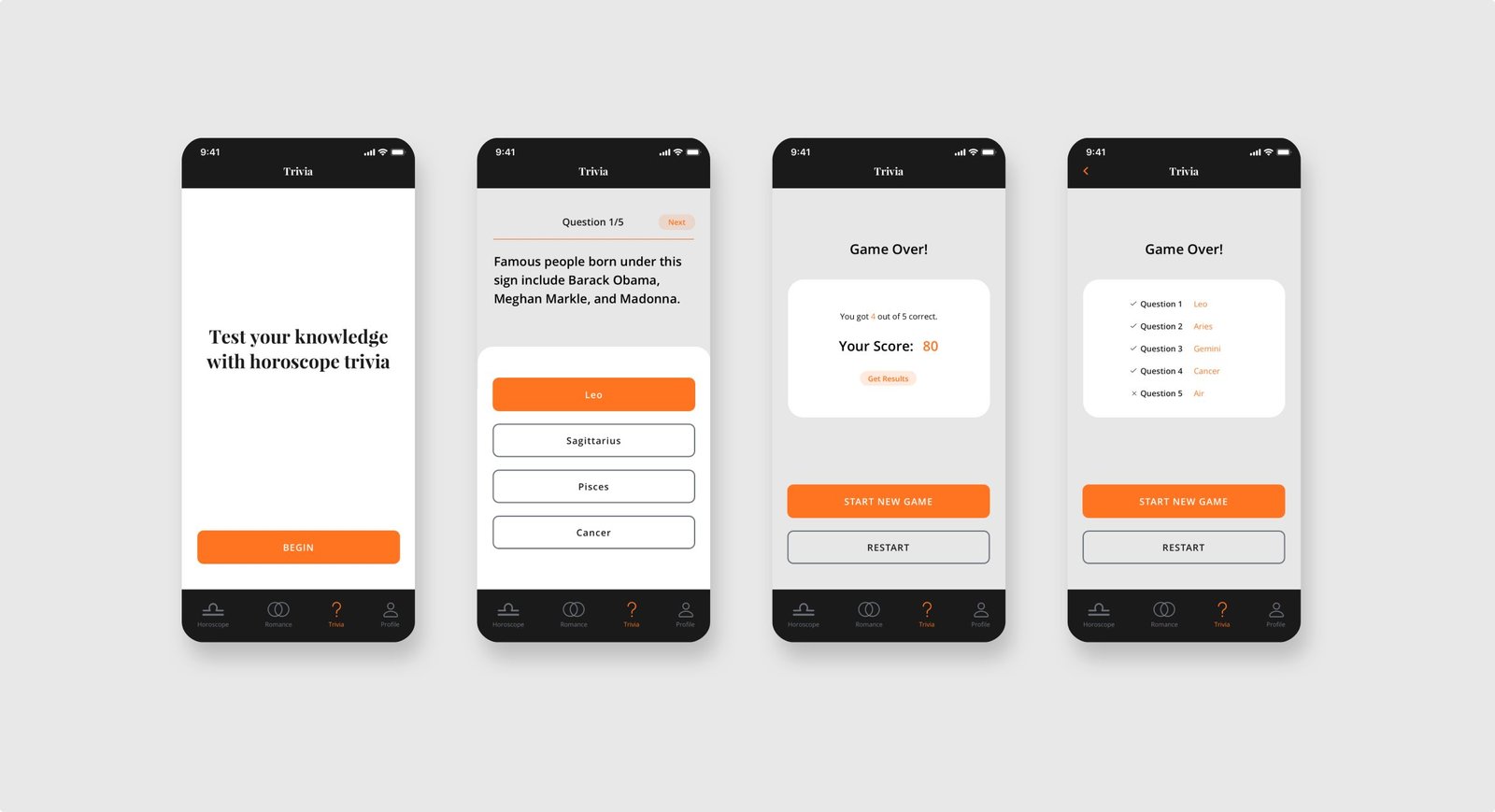 I was able to take a concept and turn it into a reality while also learning some new things along the way. My product design, research, and user experience skills have been enhanced from doing this. If I was to continue this project I would create designs for android devices and find an engineer to push it to app stores.