Email campaigns are still an effective way to create recurring customers for any brand. I had the pleasure of designing custom emails for Moen faucets. The concept was to create fresh layout for each campaigns. The emails range from product featured spotlights to inspiration ideas.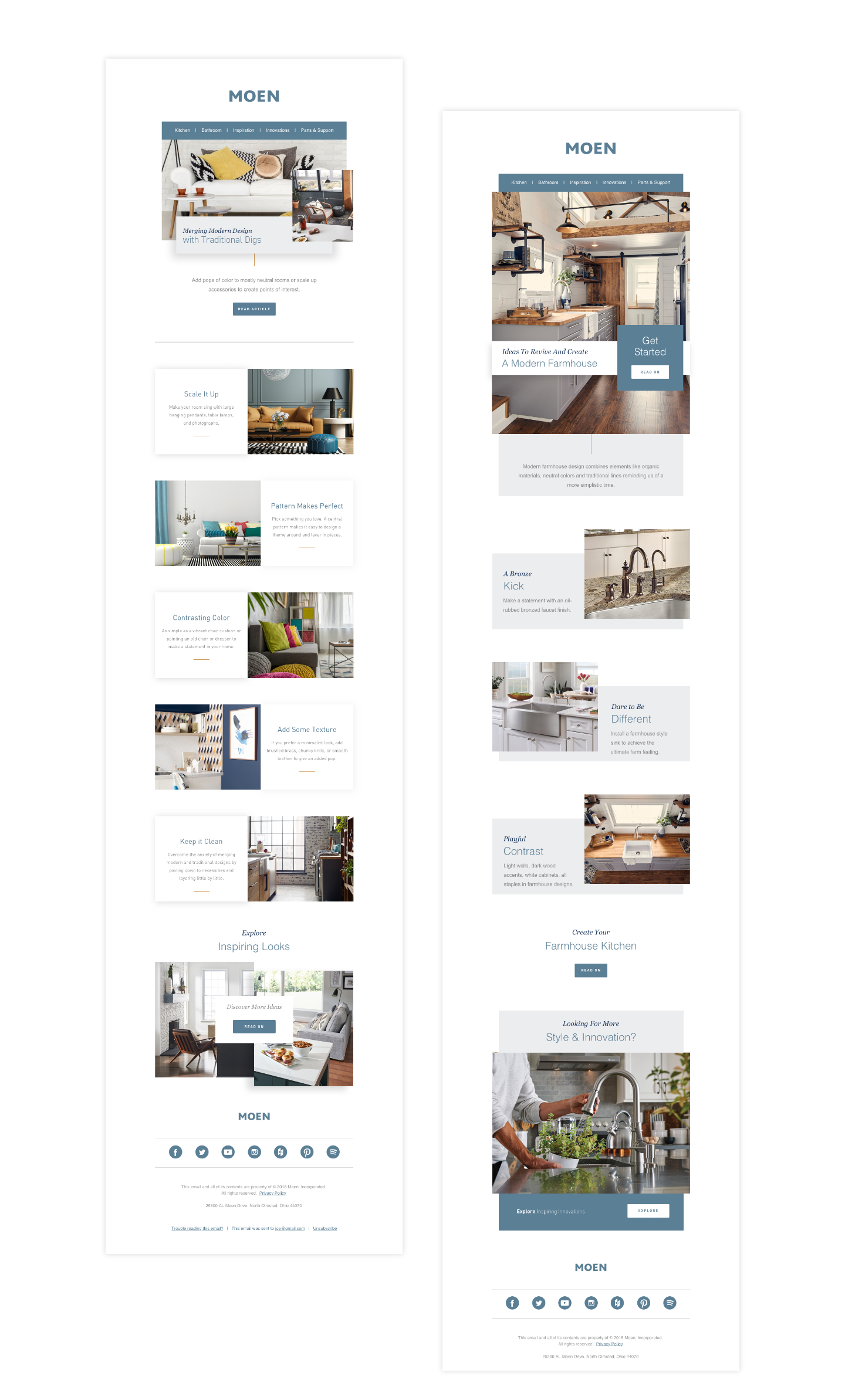 It was important for me to maintain a crip look and feel for each email that was created.
Each email has similarities because I wanted the layout to be recognizable across the different campaigns I wanted it to speak
to the Moen brand. 
Moen Email Campaign
Email Design



STUDIO

 Atypic


ROLE

 Designer​​​​​​​